Back in Sterling we dropped the machine off at our friend Mike's Shop. He has in floor heated concrete. We left the snowmachine to dry out overnight. The following day I went to work draining water from the chaincase, the fuel tank and the biggest problem to starting, removing the water from the crankcase vacuum powered fuel pump. The following day we were back on the trail riding in the Kenai National Wildlife Refuge with just a little water in the speedometer.
Out for a group ride 48 hours after pulling my machine from the water.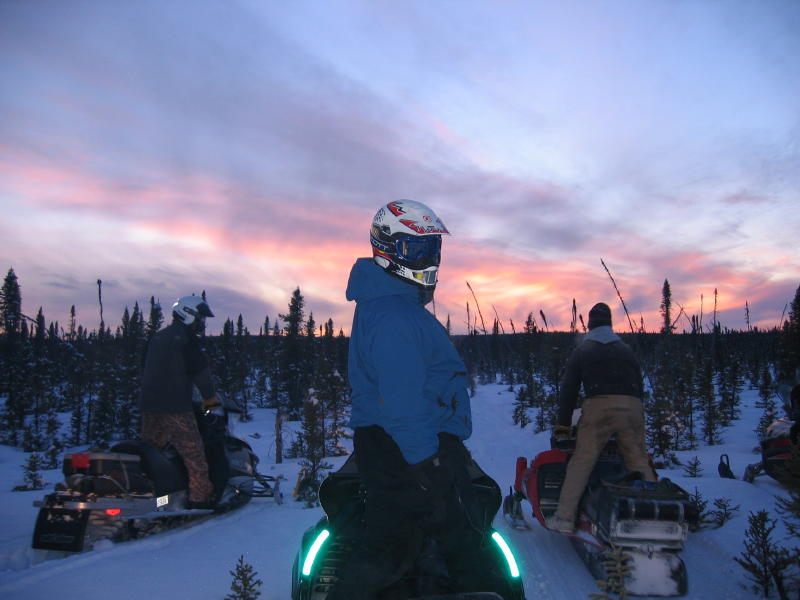 Good as before and back on the trail.