John got up early and went to the hardware store to buy a solder gun and solder so we could make the needed repairs to the Wallas stove / heater. With the crew awake, Shanna went to take a shower while John and Jeff made the needed repairs to the stove. The stove's fan motor was replaced and was now operational. We'd all be glad that we wouldn't have to use the portable generator, it was a lifesaver, but it was a pain to deal with on a daily basis.
One of the items that needed to be purchased today was a new video camera as the old one gave out.
John and Jeff launched the dinghy and motored closer to the shopping district where a new video camera at Stereo North. The next stop was to tie up at the marine supply store where some additional fishing tackle was purchased.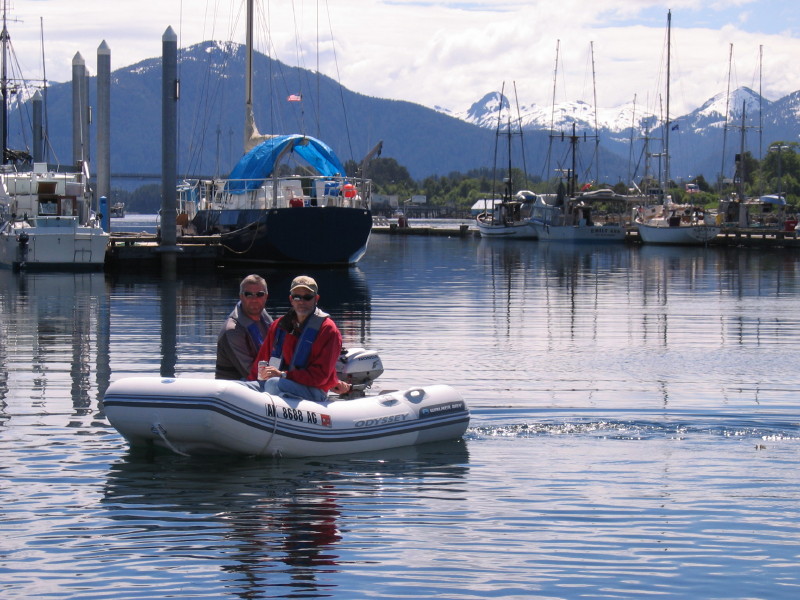 The clear day made this dinghy tour an excellent way to tour Sitka. We passed commercial fishing boats unloading their halibut while a bald eagle sat perched atop a flag pole flying the American flag. That was a neat sight, little did the eagle know what a photo op it created.