While taking a last glance back at the beach we spotted 8 bald eagles, many perched on the trees looking out at the beach while the remainder were sitting on driftwood washed up on the beach. While walking down the dock's ramp we noticed that Willy had been wedged tightly between the dock and an aluminum vee hulled skiff. Luckily Willy didn't appear to have suffered any damage.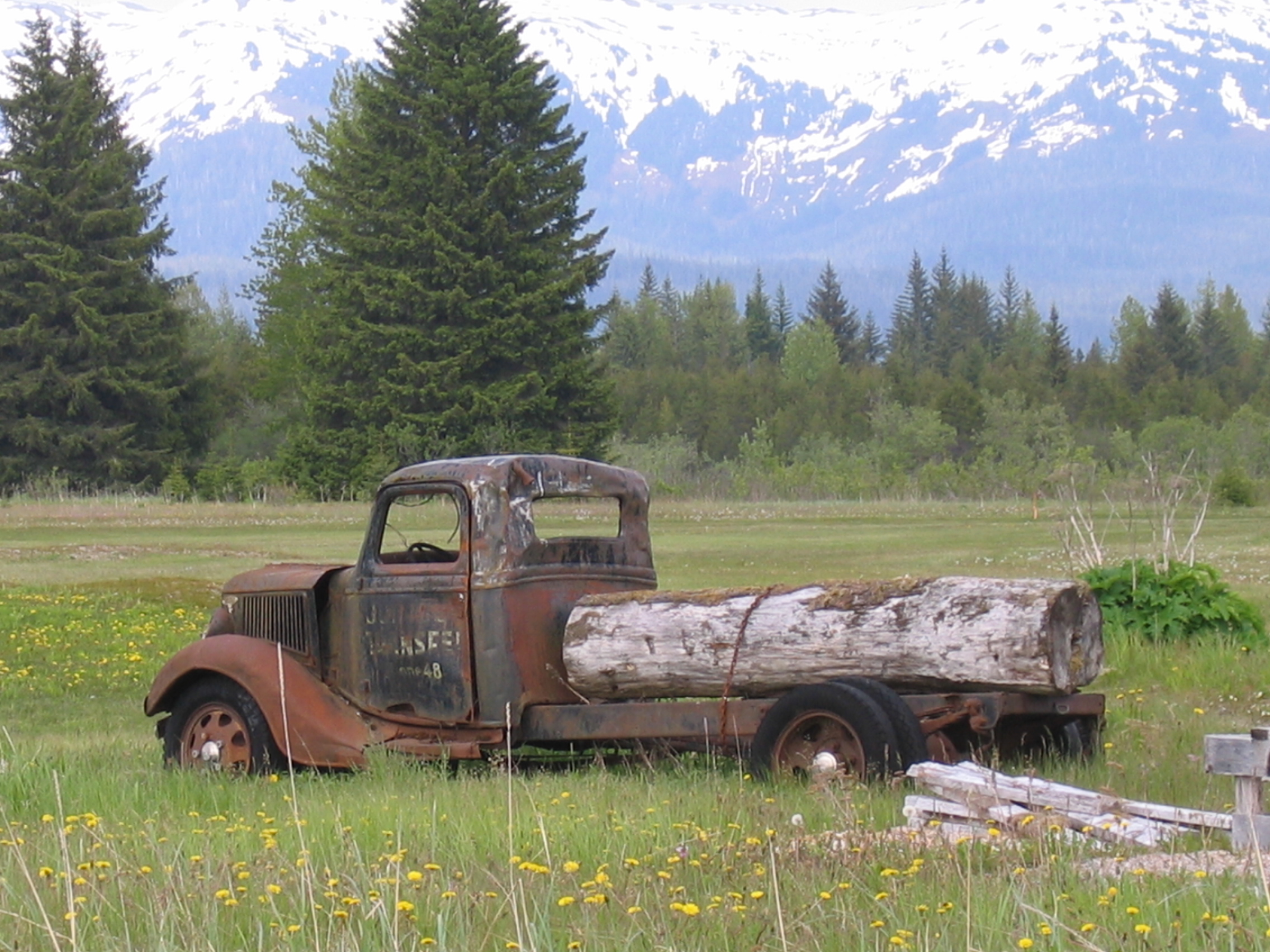 In our opinion, Gustavas wasn't anything special and lacked that Alaskan charm. We wished we would've skipped it all together.
We headed to our planned anchorage in Dundas Bay and once there, spotted a black bear feeding along the shoreline. We all piled into Willy and went for a dinghy ride to take a closer look at him. Back on board, Shanna cooked a delicious dinner of halibut in a butter-garlic sauce served on a bed of angel hair pasta. Tonight's entertainment was the movie "The Perfect Storm" complete with surround sound thru the stereo system.
Anchored in Dundas Bay (south of the small island).
N 58 22.087 W 136 23.736
Trip odometer 193.7
Miles traveled today 68.4