The wind really kicked up last night and the waves slapping against the hull made everyone break out their ear plugs. No bug had a chance to get us when they were forced to try and fly against this stiff wind.
John cranked up the stove and made breakfast tacos "John Style." We continued making our way up the coast where we are looking to take a black bear. We stopped off in Coot bay and tied off on a public float. While Shanna was preparing lunch which would be shrimp curry served over a bed of rice, John and Jeff took the dinghy and cruised the shore looking for the old cannery ruins that were supposed to be located in the bay. While in transit toward our next destination, St. James Bay we spotted several whales and harbor porpoises.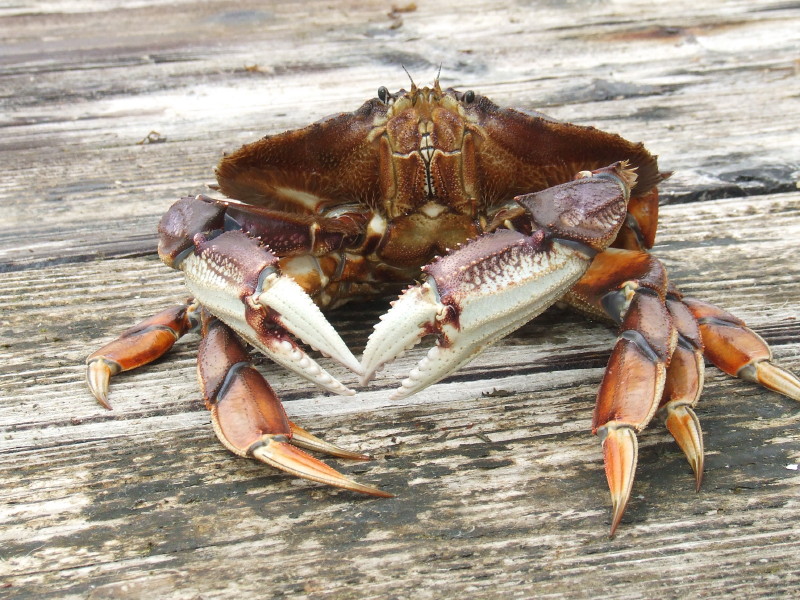 With lunch complete we motored slowly around the shores of St. James Bay glassing for a bear. After several hours without spotting anything, we decided to make our way to Boat Harbor which was a well protected bay which also had the potential to hold a bear.
The reference book said it was a very narrow entrance and you could miss it if you weren't careful. It was well hidden but we safety navigated the entrance. Once inside we found we weren't alone. There were 2 commercial boats fishing with gill nets and 3 pleasure boats moored within the bay. We spoke to a couple of the fellows working one of the gill netters and asked if they were catching anything, he replied "not much" and held up a chum salmon.