Enroute we passed through and area known as Sergius Narrows located in Perril Strait which is known for it's tremendous tidal flows. We entered this area as recommended which was during slack tide. We arrived at Sergius at the slack without advance planning, I guess we were just lucky on this one. The currents and whirl pools were very impressive.
The boat fish tailed as we made our way through the worst areas. Large can buoys marking the channel were being sucked down by the currents. Good thing we didn't try to navigate this at any other time. Soon we pulled into one of the recommended anchorages called Baby Bear Cove, we then noticed an even smaller cove off the main cove, not mentioned as an anchorage and slipped in thru its entrance. Dinner is grilled cheese sandwiches with Doritos.
We reviewed the day's photos and called it a night.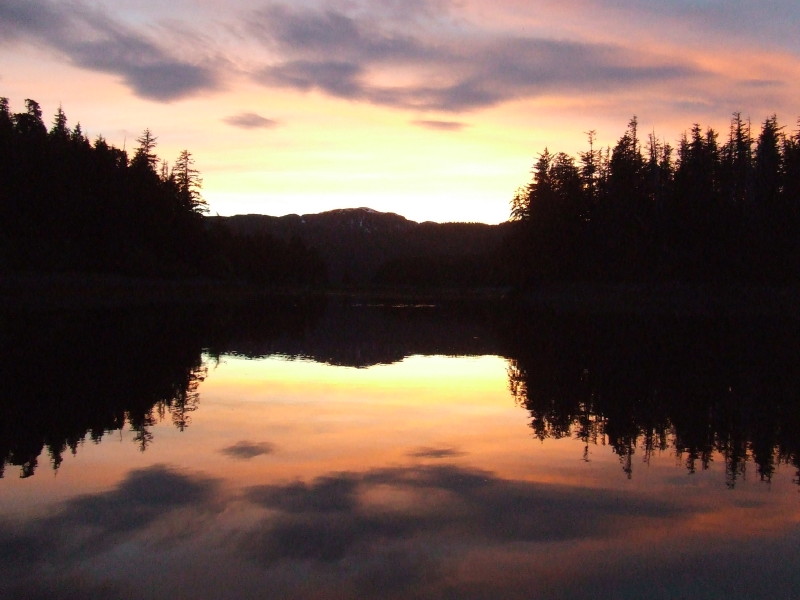 Anchored in Baby Bear Cove.
N 57 25.747 W 135 33.322
Trip odometer 517.9
Miles traveled today 44.6