Further down the boardwalk we passed the small power generation station which is run off of diesel. On a small front porch was a small attempt at recycling. Various types of clothing and goods were offered free of charge. A small note on a luggage trunk kindly asked that the trunk be left behind so it could hold future "goodies" for the taking. Further down the boardwalk we passed the fuel depot for the entire cove. Next to this we saw the small area where the locals incinerated their burnable trash on the waterfront. Can't say we intended to visit the local dump, but it makes you think about how remote areas dispose of their trash and appreciate the fact you can place yours on the curb and come back later and find it gone. No stop is complete without a visit to the local bar, when available. We decided to pay the Coho bar and grill a visit to take in some local color. As we entered we learned we were the only patrons which probably isn't uncommon for these folks. We had a couple of drinks while visiting with the proprietors and learned quite a lot about the area. After finishing our second round we said our goodbyes and headed down to the grocery store. This store was much smaller and less equipped that the one at Gustavus. Shanna asked if they had any ice which they promptly replied "no". You would figure a place as cold as Alaska would have a limitless supply of ice, no such luck.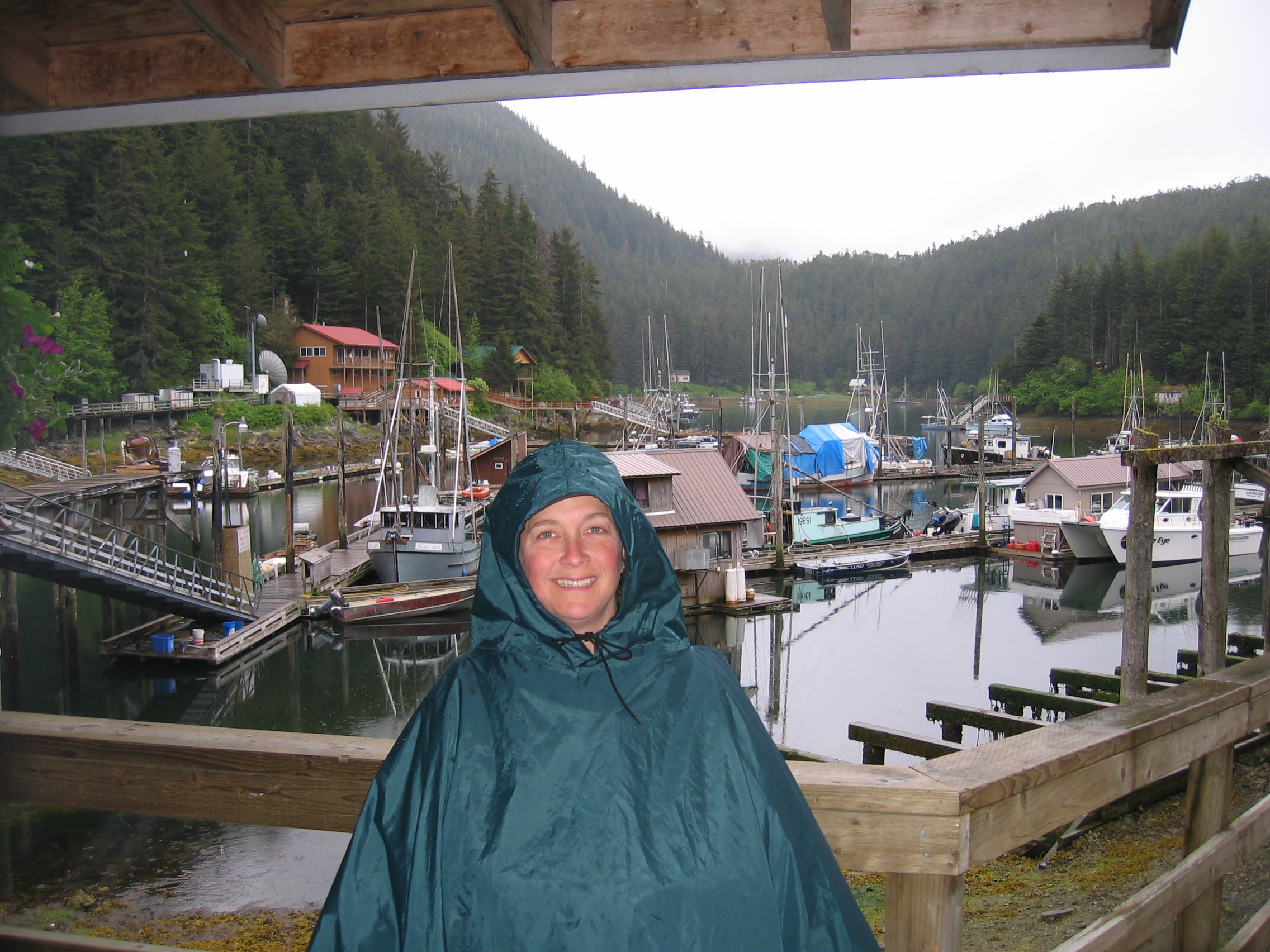 We started out with plenty of snow packed in our coolers from outside of Haines, but we were in search of drink ice. Maybe we would have better luck in Pelican. We made our way back to the dock and prepared to shove off. A fishing boat was cleaning their catch and John struck up conversation relating to fishing. They were a group from Whitehorse who come down on the weekends to Skagway to fish. Their advice was to fish off the coast in the Gulf of Alaska.
During the conversation bait and water must have turned up as we purchased some herring from them and they offered us the ability to refill the freshwater tank via their water hose. They explained to us that our next destination of Pelican had a "boil your water" alert.
As Shanna motored us out of the narrow channel we saw a float plane taking off, what a neat ending to our visit.
We are now under way for the 21 mile trip to Pelican which will put us there at about 7:50 PM.