Arriving at Pelican just as planned we find a large community with the majority of the structures built on stilts over water connected by a boardwalk and the balance clinging onto rocky cliffs. The floating boat docks were filled with many older wooden boats from a by gone era.
We found the area designated as transient dockage. We tied up the Tomcat and headed down the dock to explore town. We had a list of things we hoped to accomplish while in Pelican. Our list included refueling the boat, re-supplying with ice for use in drinks, doing laundry , eating dinner, that didn't involve us cooking and hopefully a long hot shower. We walked almost the entire length of the boardwalk where we found the general store which was closed , the post office, public showers, Laundromat, along with several restaurant bar establishments. We stopped in what appeared to be a cozy place where we ordered a drink and dinner. John had fried scallops,
Shanna and Jeff opted for the cheeseburger with fries. We were all hungry and cleaned out plates. We asked our waitress if we could buy some ice cubes and she quickly filled us a large plastic grocery bag. We thanked her and headed back to the boat to get prepared for the hike back to do laundry and take showers. We pitched our dirty clothes in the washers and hopped into the showers. The showers appeared to be part of the fish processing plant. They were supposed to be quarter operated, but someone had hot wired one of the showers and ripped the quarter machine away from the wall on the other. The place wasn't the fanciest , but when you're dirty and tired you can't be picky. The hot water was invigorating and gave us all a boost.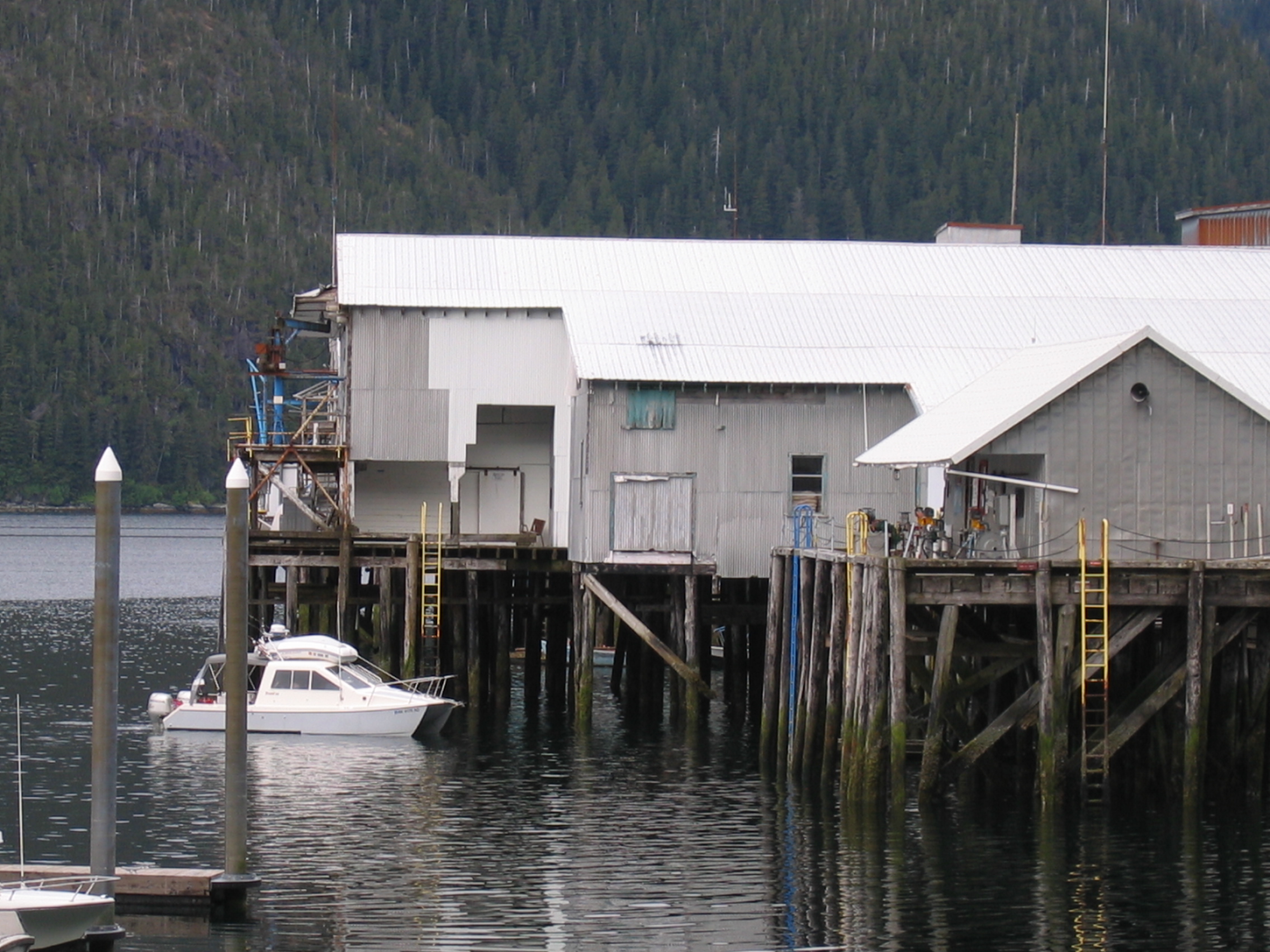 Shanna stayed behind to watch the clothes and catch up on some of her chores while John and Jeff went to get some free fish box ice which was being made available for the salmon derby that was currently underway. John hauled 20 gal of ice to the boat. We got almost everything accomplished except refueling the boat which would take place the next day. Full and clean we turned in for the night.
Tied to dock in Pelican Harbor.
N 57 57.574 W 136 13.881
Trip odometer 268.9
Miles traveled today 43.8