We said goodbye to Tenakee Springs which all agreed was probably the most quaint village of the trip thus far. We're leaving late in the evening and the seas are very calm which are making us appreciate the smooth ride. Our next stop is Hawk Inlet which is located about 35 miles away. We anchored in Hawk Inlet just a short distance from an operating mine.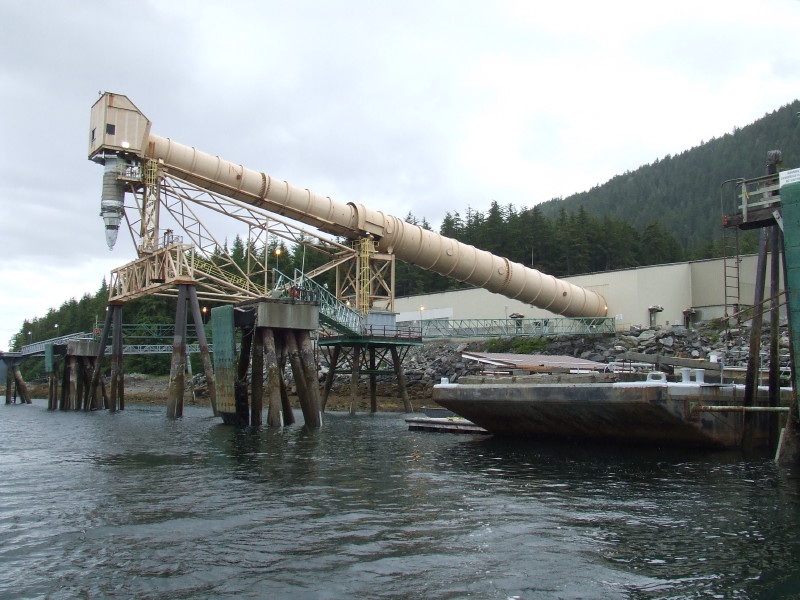 Not sure at this time what they are mining, but it's an impressive complex to be located in such a remote area. To keep our haul of crabs alive, John placed them in an idle shrimp pot and hung them off the side of the boat in the water.
For dinner John grilled a small gray cod we'd caught in a shrimp pot earlier in the day. The flesh was tender white and flaky and was a tasty treat. A second course was queso with tortilla chips. We finished off the evening by watching the movie "Grumpy Old Men" and called it a night.
Anchored in Hawk Inlet.
N 58 09.263 W 134 46.031
Trip odometer 739.8
Miles traveled today 70.2